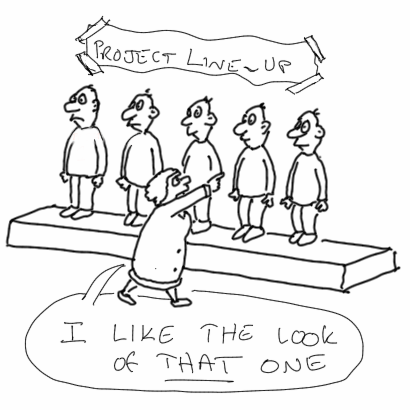 Many executives are comfortable with their current project prioritization process, one based on a "beauty parade" or a "police line-up" of projects.
Well, I recently came across some research that shows that even the traditional police line-ups can be improved. And guess what; they do it using the same approach that leading PMOs use to prioritize projects. That approach is called the analytic hierarchy process (AHP).
So, if your prioritization process still involves a "line up" - presenting a list of projects (or pitches) to executives and letting them choose – it's time to move on.