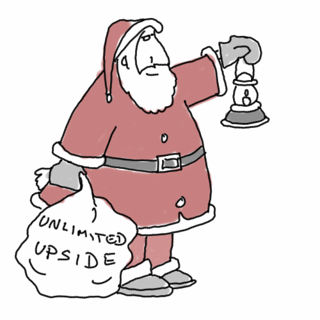 Being a PMO leader is an honour and a responsibility. But it's also one of those roles where there's not often a lot of up-side. When things go well… well, that's what people expect and nobody notices. When they go badly…
Enough said.
So, this Holiday season, we're teaming up with Mike Hannan of Fortezza Consulting to bring you, the esteemed PMO leader, a Holiday gift. The gift to end all gifts?
The gift of unlimited upside!
Mike is one of those people who is not only immensely wise and talented, but he is also generous. In this webinar, he shares some of the core capabilities that, time-and-again, he has used to unlock unlimited upside for the PMOs he works with.