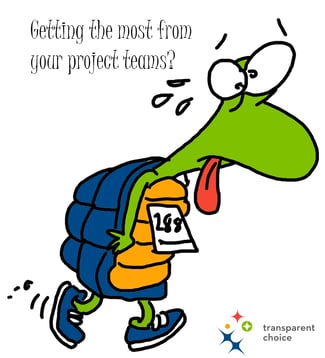 My son has recently taken up running. I keep telling him to pace himself, but he doesn't. He blasts out and, after a couple of hundred meters, has to walk for a bit. Then he's off again.
He gets to the end. He's exhausted and his dear old dad is already there, waiting for him.
Did dad sprint? No, I certainly did not!
I ran steadily and slowly, but I beat him.
How did an overweight, middle-aged guy beat his teenage son? Well, I know something that he doesn't. I know a little about the theory of constraints… and what I know can transform your project delivery flow.