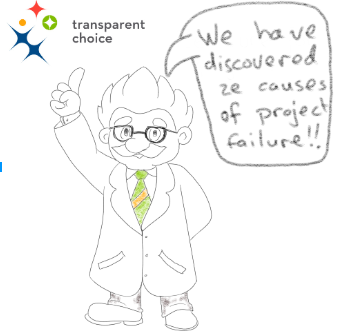 Over 50% of projects fail.
Of course, if we had good project managers, we'd never have failed projects, right?
Not right.
We now know that PMs should not carry all the blame for failed projects.
Research suggests that many projects are doomed to failure long before project managers even get involved. Around 40% of the "cause" of failed projects occurs before projects are even initiated.
Since a PM cannot normally travel back in time and get involved in a project in which they are not yet involved (there's a sentence for Terry Pratchett fans!), I'd suggest someone else should be driving that particular pre-execution bus.
And that someone should be the PMO (or EPMO).