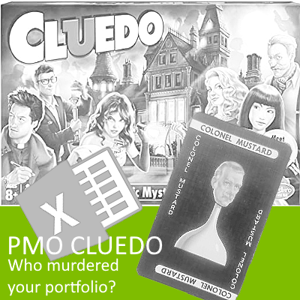 Your portfolio is being murdered...
We've all played the game Cluedo, right? (It's called Clue in North America and Detetive in Brazil).
It's a board game with the goal of finding the murderer, the weapon and the room in which the murder happened.
So let's play PMO Cluedo and find the murderer!