This may seem like an odd question, but when did you last play Tetris?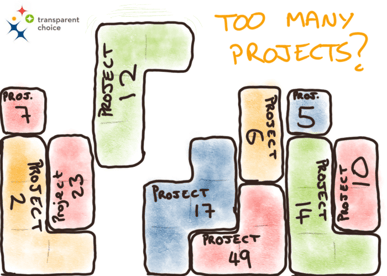 Believe it or not, we can use Tetris to demonstrate something crucial about project portfolios. This should be a fun blog - you'll get to play Tetris, after all - but there's also a little bit of maths buried in there… all in the name of delivering more projects successfully!
We're going to look at why taking on too many projects causes so many problems - I mean really dig in to it - and we'll see what you can do to solve the problem.