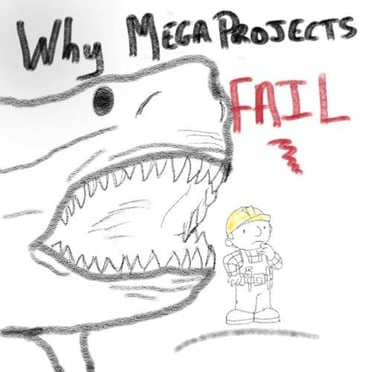 I'm writing this blog in the depths of Covid-lockdown and Netflix is relentlessly pushing their series; The Meg.
The Meg in question is a Megalodon – a giant prehistoric shark. Ruling the seas for around 13 million years, the Meg was an absolute monster… I mean, just look at its tooth!
The Meg could chomp you down for a starter, then swallow your whole boat for a main course!
Of course, the Netflix Meg is CGI-generated. Technology has brought back to life this long-extinct monster.
There's another kind of Meg that can chew you up just as effectively as Megalodon, if you're not careful. The Meg in question is a megaproject.