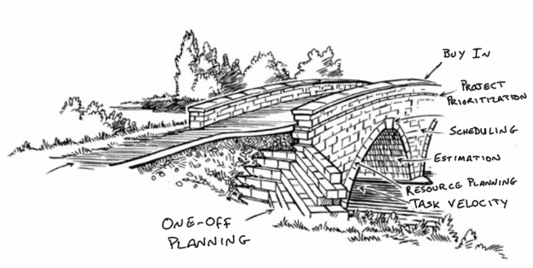 John McGrath, speaking at the Pharma PPM Toolbox in London, said that there is simply no excuse for not having enough resources on a project.
Now I know many of you will be disturbed by this statement, but I think he's more-or-less correct.
It's like when a bridge collapses. Bridges don't just collapse, you see (not that I'm a bridge expert, but work with me here.) There is always a reason for the collapse; you designed it wrong, you used the wrong material, you allowed too many trucks on at once, etc.
It's the same way with projects. There's always a reason when you run out of resources and it's almost always avoidable. Let's look at some of those reasons and work out what can be done about them.