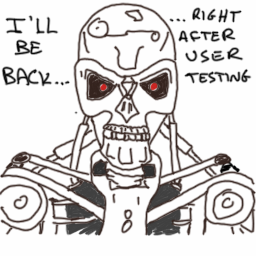 Last week was the Project Challenge event in London and the were some really good talks. Among them was a talk by David Walton of Bestoutcome on benefits realization. This is an area I am often asked about when supporting clients in their portfolio prioritization and selection process so I thought I'd share...
Tracking through to benefits doesn't have to be hard, but it does take focus and the discipline to never give up, a bit likeThe Terminator - the good one in T2, of course; we don't want any nasty robo-PMOs running around gunning down project sponsors... even if you do sometimes feel like it!
Very few organizations track projects all the way through to benefit and David gave a simple framework to help you get there, but he missed one of the most important steps out; prioritization.
So, let me share with you my interpretation of the talk, but I'll add what I think is missing.