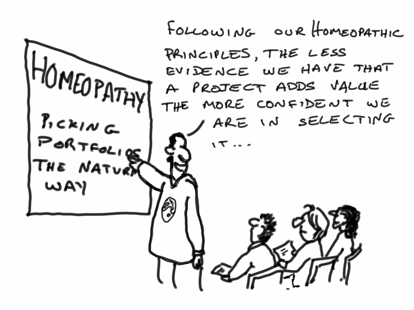 Many people believe in homeopathy. It's been used for thousands of years and is deeply rooted in certain parts of society. However, the unequivocal research by modern science practitioners proves that homeopathy doesn't work – it's just a placebo.
In much the same way there are methods for prioritizing projects that have been used for decades. At some point they were probably even deemed to be best practice, but like homeopathy they don't really work.
In this blog we will try to work out which methods are homeopathy and which are real science.