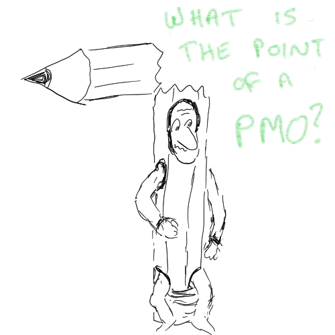 So, you've probably heard the one about the broken pencil?
....nah, there's no point.
Maybe that's really a joke about PMOs. You've seen the stats, right?
50% of PMOs close within 3 years (APM)
Since 2008, PMO implementation failure rate is over 50% (Gartner Project Manager 2014)
68% of stakeholders perceive the PMO as bureaucratic (2013 Gartner PPM Summit)
I've written before on ways to turn this around, but there's one underlying challenge: many PMO leaders themselves don't understand the point of the PMO. If the PMO leader doesn't know what the PMO is for, how can the senior executives value it?